My Grandmother's Gooseberries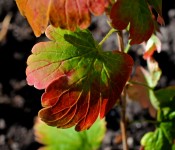 The first fruit for which I remember developing a fascination was the gooseberry.
The gooseberry was a fruit that I had never heard of or seen outside of my grandmother's garden where several bushes of gooseberries grew at the end of the rows.
Because of this, gooseberries have always been special to me, and even more so because they remain a lesser-known fruit. I love these tart fruits.
I share this love with my mother who holds more sweet memories of gooseberries. I still see the twinkle in my mother's eyes as she reminisces about gooseberry pies, gooseberry preserves and other gooseberry delights my grandmother would make.
My grandmother was an excellent cook.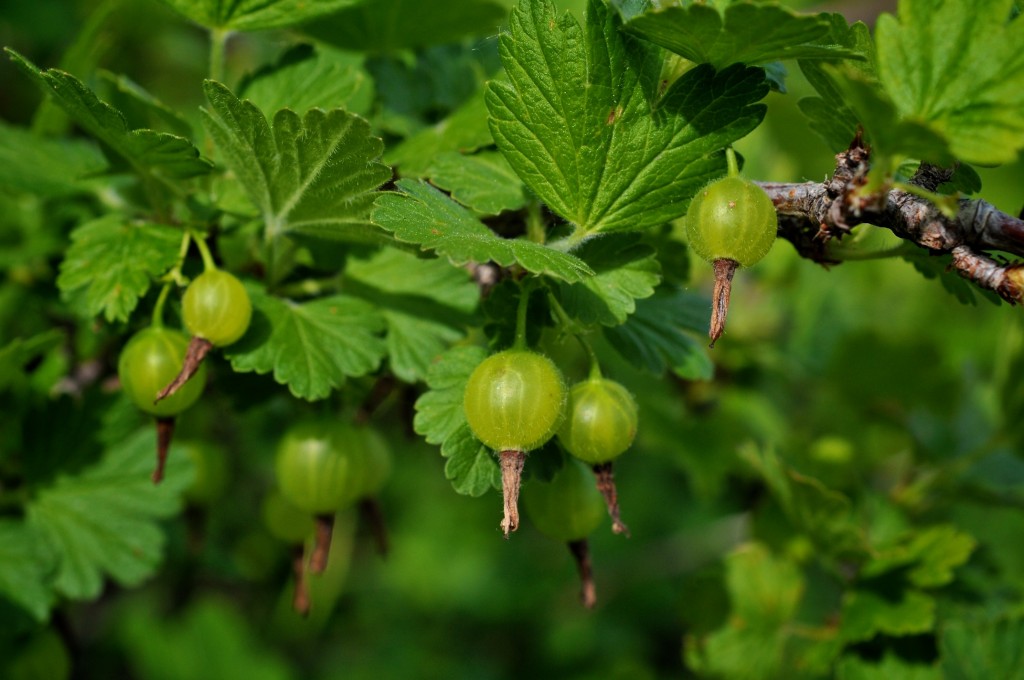 With such fond memories and high esteem for this fruit, I have always wanted to cultivate gooseberries. As soon as I began dreaming and planning the orchard, gooseberries were high on the list of fruits that I had to cultivate, along with sour cherries, blueberries and pears.
Last year, I went on a quest and enquired at each local nursery about gooseberry plants. I briefly got excited when I spotted some tiny little gooseberry plants at a particular nursery but decided not to give in to the greatly overpriced product. I knew I could do better.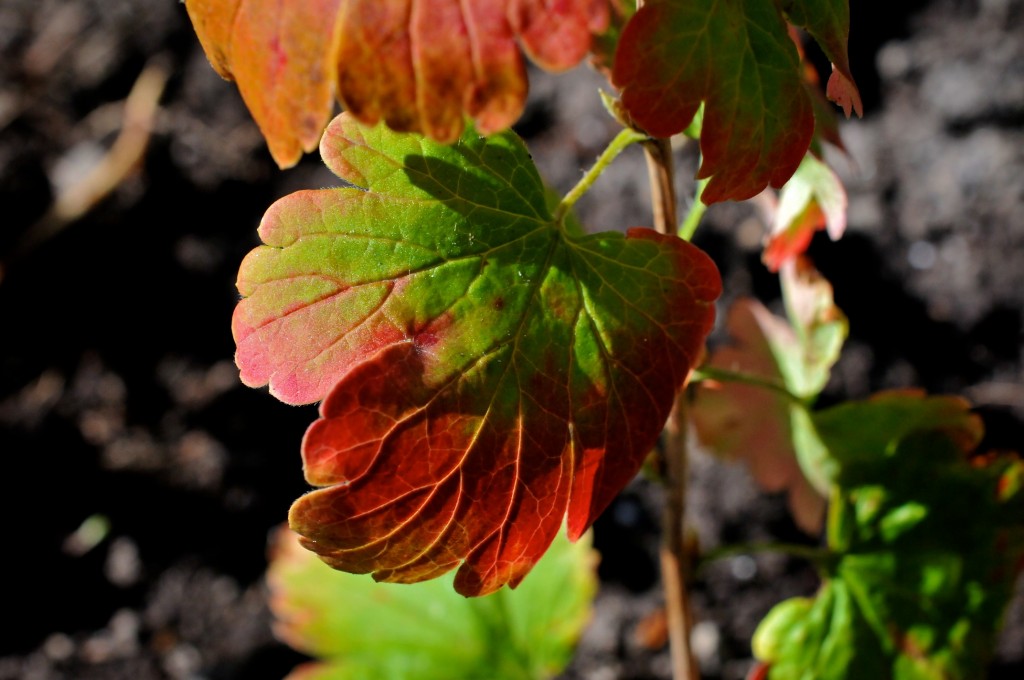 Earlier this past summer, while I was in a mindset that lead to the wild rose experiment, I took some small cuttings from a neighbor's overgrown gooseberry hedge to try to root them.
Of the many cuttings I took, eleven developed roots and have been transplanted in the south-west corner of the property near the circular garden.
This makes me very, very happy.