Sowing a Seed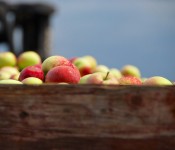 Recently my neighbour shared with me that his latest harvest wasn't as good as he expected.
He also asked me if I had any advice that would help improve next year's harvest.
I first asked him to figure out what it was that he wanted to harvest. I then suggested the type of soil he needed to use, and the kind of seeds he should be planting.
Reaping a good harvest is an art that takes planing and visualization.
You should always know what you want to sow before you plant the seeds.
The law of harvest is to reap more than you sow. Sow an act, and you reap a habit. Sow a habit and you reap a character. Sow a character and you reap a destiny.

James Allen