Did You Say Pregnant Pause?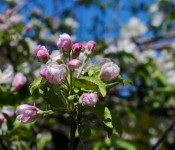 The orchard continues to expand, year after year, without any pause.
This month, the orchard has seen two new additions of dwarf fruit trees — a Hardy Red nectarine tree and a Carmine Jewel cherry tree. I don't think I need to tell you that they are adorable.
I can also happily report the pear tree having flowered for the first time. It is becoming a regal specimen gracing the north-west corner of the orchard.
Speaking of flowering fruit trees, the plum tree gave us a spectacular show of blooms the other week even though it was only planted last summer. That tree is certainly straight and plum.
As you see, there has been no pause in the growth and expansion of the orchard. No, I didn't say pregnant pause.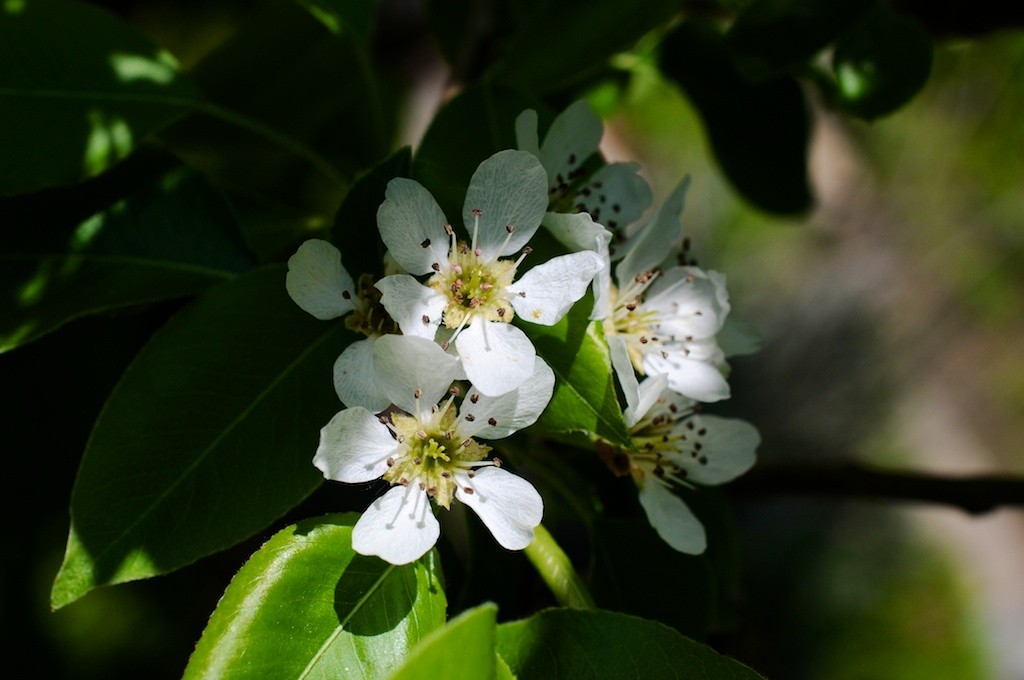 pear blooms
sour cherry bloom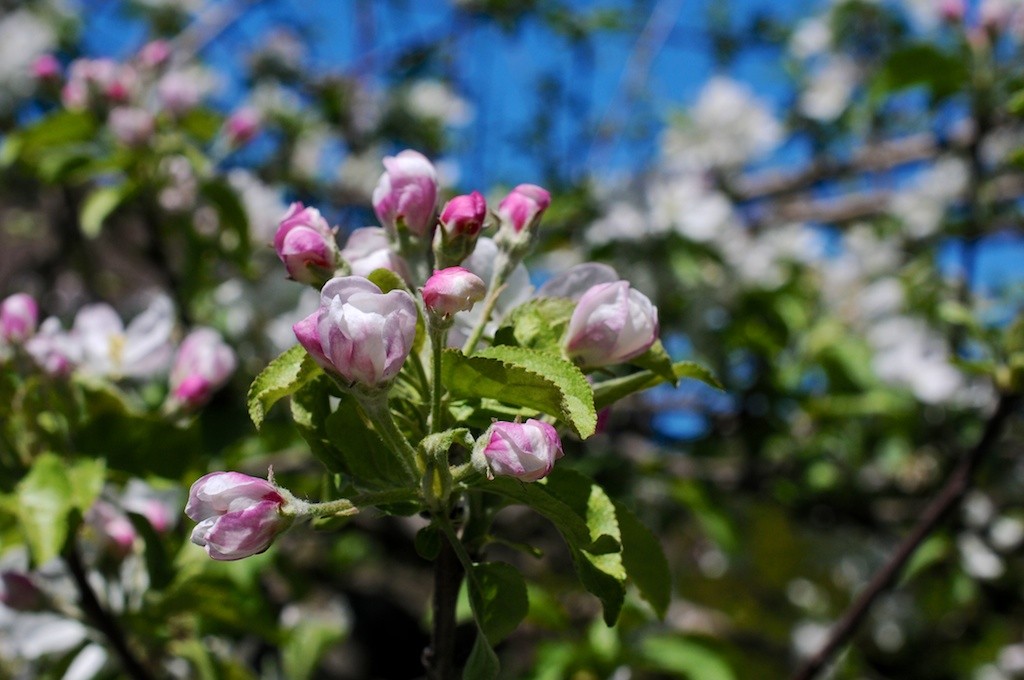 crab-apple blooms