What's Up With Creativity Blogs?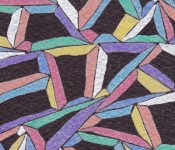 Doodle Deliberation 005
I don't speak for all creativity blogs but I can speak about CASLworks.
CASLworks is a creative playground. It's home to mixing, re-mixing, cross-pollinating, expressing and playing with creativity.
CASLworks is a repository of creative projects. Beyond the evident photography collections, poetry selections, drawing compilations, there is also documentation of transient green thumb moments, the juxtaposition of visuals with writing, the intimation of word-play and the sublimation of notions.
CASLworks is a seed-bank of ideas, a database of layers and a treasure trove of creative nuggets.
But most importantly… CASLworks is a voice.
gel ink pen
100% cotton watercolour paper
12.5 x 18 cm (5×7″)