A Delightful Fragrance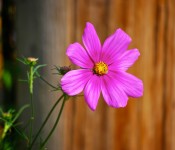 What surrounds me can have an influence on my creativity.
Sometimes, to boost my creativity, I go green. The garden is a place that grounds me, soothes me, calms me. It's one of my favorite places to summon up creativity.
Inspired by the delightful fragrance of delicate flower petals, I can truly say I am enchanted by the beauty all around me.
Love is like a beautiful flower which I may not touch, but whose fragrance makes the garden a place of delight just the same.

Helen Keller