Creativity and Compassion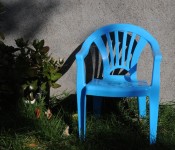 After observing a few iterations of social media platforms, successive waves of online behavioural bandwagons and a proliferation of Internet echo chambers, I have decided to step back.
Social media can be used in different ways and for various purposes. Amidst all these purposes, my first enjoyment of social media was through the lens of creativity and compassion. While my creativity and compassion never diminished, I am returning to these roots as my online focus.
You may find me on a few, select social media platforms where I share my creativity, take in inspiration, foster compassion and play word games.
For me, it's about creativity and compassion.