Learn To Reinvent Yourself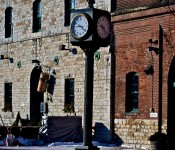 I have always appreciated stories of people who reinvent themselves.
Life is great. There is so much I want to see and to experience that the idea of getting to see and do more through reinventing myself has always appealed to me.
But I now realize that it is not the reinventing that I admire. It is that certain people are constantly learning. By always learning, they evidently see and experience many new things all the time. I wonder if this constant learning is what may appear like "reinventing oneself" to those who do little learning or observing. After all, to reinvent yourself, you do have to learn a lot.
But in the end, I have found that learning – I mean real and constant learning – leads to evolution and change in who we are. The more we know, the easier it is to make sense of the world and to make sense of ourselves.
Learn… learn to reinvent yourself.