When Street Artists Speak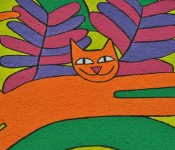 When street artists speak, they do it through the lines they paint.
With each stroke of paint, they write their messages on walls.
These are stories being told through street art. These are stories of societies and their contributions to the world.
Street art speaks to me. It speaks of evolution, experiences and belief.