Does This Hat Fit?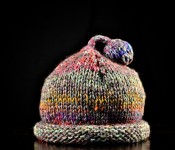 If you have wondered how to assess the potential fit of a particular hat, I have a few pointers I would by happy to share with you.
There are many factors that must be taken into account when it comes to sizing hats. I like to think of these factors as falling into two groups.
The first group of factors are related to the hat itself. What I mean is the style, the material, and the type of stitching of the hat.
The second group of factors is related to the wearer. Here, we are referring to the size and shape of the head, the hair, and how the wearer likes to wear hats.
The best way to assess the potential fit of a hat is to measure the circumference of the wearer's head. Do remember that this is simply one measurement that cannot take into account of all factors but it remains the single most useful measurement.
To determine the circumference of your head, follow this link → here ←