Does Size Really Matter?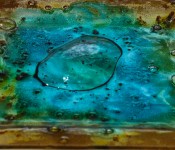 It's great to have a large social media presence, but what is even better than having a large following is having an engaged community that responds and interacts with you.
There is no point in having thousands of followers if no one is paying attention to your online postings and comments.
Getting to know your online friends is a big task, but so is ensuring they have an opportunity to get to know you. Being able to successfully engage with your online community will make a difference in your ability to have an impact.
But remember, it takes time to build an online community; it takes time to build connections that will engage with you and respond to what you have to say. Here are 5 social media tips:
Follow people with similar interests. These are the people who will enjoy, comment on, and share your content.
Show interest in someone else's work and posts. Everybody wants to be appreciated for their efforts. Don't be one of those self-absorbed individual who only shares their own content.
Choose carefully what you share. Share your interests and your likes, but be discriminating. What you share becomes linked to you and thus reflects on you.
Concentrate your efforts on those who respond to you. I have seen many who focus on getting more followers while ignoring those who are actually interacting with them.
Be respectful; but most importantly, be kind.