The Legacy of Love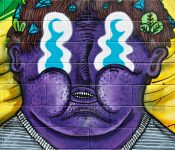 Someone once told me that love is the greatest legacy we can leave behind, a way of making a difference in the world after we are gone.
I thought it was inspirational, a nice thing to say, or at least a good a way to motivate others.
I clearly did not know what a gift this was, and sadly I also did not know what love was.
Now I do.
I think the whole world is dying to hear someone say, 'I love you.' I think that if I can leave the legacy of love and passion in the world, then I think I've done my job in a world that's getting colder and colder by the day. Lionel Richie