If You Build It They Will Come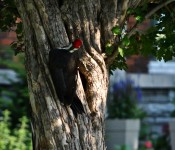 It really pays to be proactive. In fact, I credit most of my accomplishments on being proactive.
Reaching out to others and genuinely connecting with them is a powerful invisible tool in being proactive.
All it takes is a hello and the motivation to succeed.
The top salesperson in the organization probably missed more sales than 90% of the sales people on the team, but they also made more calls than the others made.

Zig Ziglar