See Beyond the Box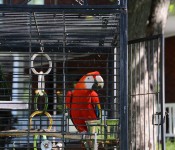 Do you place yourself in a box?
You probably don't think so. Not many of us do. But any label you use on yourself, or others, is a box of sort.
Certain delineations are important at times, but we should never be reduced to the content of a box.
We are more than the colour of our plumage, right?
Are you in agreement or are you simply parroting my head nod?