The Way We Are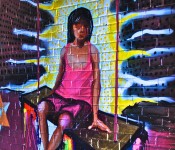 We are all different, but yet we are all the same.
What sets us apart are the decisions we make, and how we react to the outcomes. 
Just remember that even the wrong decisions will take you a step closer to where you want to be.
People say I make strange choices, but they're not strange for me. My sickness is that I'm fascinated by human behavior, by what's underneath the surface, by the worlds inside people. 

Johnny Depp