Photo-Gardening in 5 Tips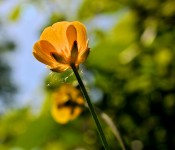 Photography is the perfect hobby companion to gardening. Here are 5 tips for photo-gardening.
With photography, you can:
document growth or changes in your garden
digitally capture plant labels and seed packages
photo-map your plants so you can remember what you planted where
immortalize a prized specimen at its peak
share and inspire others with images of your garden oasis
Photography and gardening go hand in hand. Just make sure to wash your hands before you pick up your camera or phone.