Abstract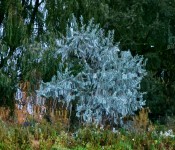 I have always been attracted to the complexity of abstract photography.
The reason I enjoy abstract photography so much is because the subject is not clearly defined, therefore the image can be interpreted any way you want.
Moreover, with abstracts, the viewer has to make sense of what does not make sense.
Just let your imagination go. Look beyond the lens and the abstract image will do the rest.