Travel Tips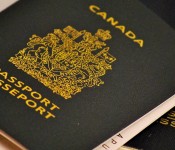 Once again, as I do most years, I will travel to Chile to visit my relatives.
After reading tips for travel preparation, I felt overwhelmed so I decided that the only thing I need to bring with me are my camera, laptop, phone and, of course, my passport.
If there is one thing I always try to do in my life, it's to get rid of extra baggage.
Yes, I try to do this whether it's for my journey through life or for just a short trip.
Always make sure to travel light.