Blog Evolution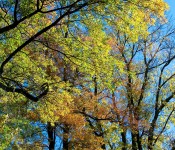 It's true that everything evolves, even blogs.
Take this blog for example. It began as a photoblog, as an e-photo-gallery.
But because we love words, this website soon developed a written voice that allowed it to grow beyond its first purpose as a photography showcase. It became a place to find visual tidbits with a side of words.
The themes explored in this blog also continue to evolve: from inspiration to introspection – from poetic creations to the creative process – from whimsical words to witty works.
Yes – everything evolves, even this blog.