Empowering Feelings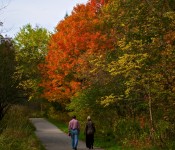 I like to take time to be alone in order to loose myself within my thoughts. I find this to be an empowering feeling.
Because everybody's reality and perception of life is different, I believe that spending time alone is as important as socializing with others.
My time alone has given me a clear understanding of who I am as a person, husband, brother and son.
Time alone has allowed me to perceive and experience my life in order to share it with others.