Blogging Is the New Media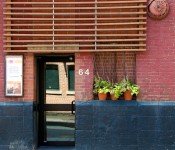 I really enjoy this world of blogging.
And to think that such a world didn't even exist decades ago. Can you believe that? It's an outlet that didn't even exist not long ago.
It doesn't even matter what you are interested in – there are so many blogs on your topic of interest; enough for everybody to find a few to savour every day.
Goodness – you may even be one of those bloggers!
Blogging is the new media.
Blogging is fun.