Look Within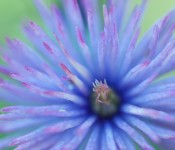 Have you looked at yourself, deep within?
I mean, have you taken the time to truly observe yourself, to introspect and get to the heart of yourself? Have you listened to that voice deep inside of you?
To be honest, I have not been very good at this. But I am trying to change this.
I think I am slowly getting better at it, particularly since I have found some good answers within me.