Sides of Words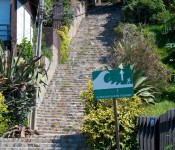 What is a side of words?
A side of words is excellent.
It is an accompaniment to visual tidbits – together, these form a great treat.
A side of words is always genial and brief. It is a tiny serving of an idea.
But what you should remember most is that they are available here.
Sides of words…
Stéfan is a medical communication consultant, a writer, a photographer, and a doodler. In addition to contributing posts, Stéfan is also the editor of CASLworks.
Stéfan