Having Goals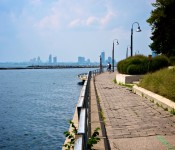 I believe in having dreams, in pursing passions, in holding hope for a better life. Our vision for our future is always so bright.
While there is much to say about the power of positive thinking and how it can improve your state of mind, it takes more than just willpower and affirmative ideas to bring your dreams to life.
The secret is so simple too; and you know this just as well as I do.
The secret is to have goals – real, concrete, incremental goals.
It works.