Learning To Be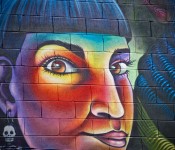 One could say that creativity is the art of getting lost in our own world.
One can also say that in order to find one's true self, we must first find our depth.
Look around for a minute and focus on what you already have.
You have yourself and you have the world.
The direction of your focus is the direction your life will move. Let yourself move toward what is good, valuable, strong and true.

Ralph Marston