Mother Nature – A Secular Incantation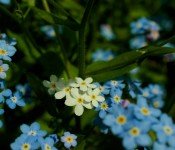 Mother Nature, who is among us,
Life is your name;
You're eden come,
Your will be done,
on earth as it is in oceans.
Give us this day our nourishment,
and create mutual wins
since we share one planet among us;
and lead us not to consumerism,
but deliver us our sequel.
In zen.