I Enjoy Solitude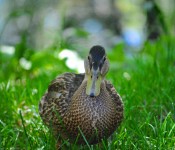 I have come to realize that I enjoy solitude.
This realization is a true awakening.
What I used to fear the most – being alone – is now giving me a delicious feeling of freedom and self fulfilment.
I no longer need someone to complete me or bring happiness my way.
I am awake. I enjoy solitude.
Our language has wisely sensed the two sides of being alone. It has created the word loneliness to express the pain of being alone. And it has created the word solitude to express the glory of being alone.

Paul Tillich