Plants in Pots – 6 Reasons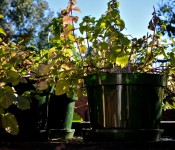 My gardening always includes plants in pots.
In fact there are a few reasons I incorporate container gardening in my green thumb pursuits:
1 → I use containers to increase my gardening space. The patio and the deck are both ideal locations for potted plants. These spaces often benefit from some greenery and can offer perfect conditions for potted plants. No need to stop there. The front steps, back porch, walkway borders, driveway edges, window sills are more great spots for containers.
2 → I use potted plants to fill out garden beds. Perhaps there is a spot in the garden that is reserved for a plant in particular that will soon be planted there. In the meantime, I use a potted plant as a spot holder. Perhaps some newly planted young seedlings in the garden are still small and need some vegetative backing. Potted plants can provide a temporary green-fill while adding an accent. The best part is that many people don't even realize that these potted plants are actually serving double duty.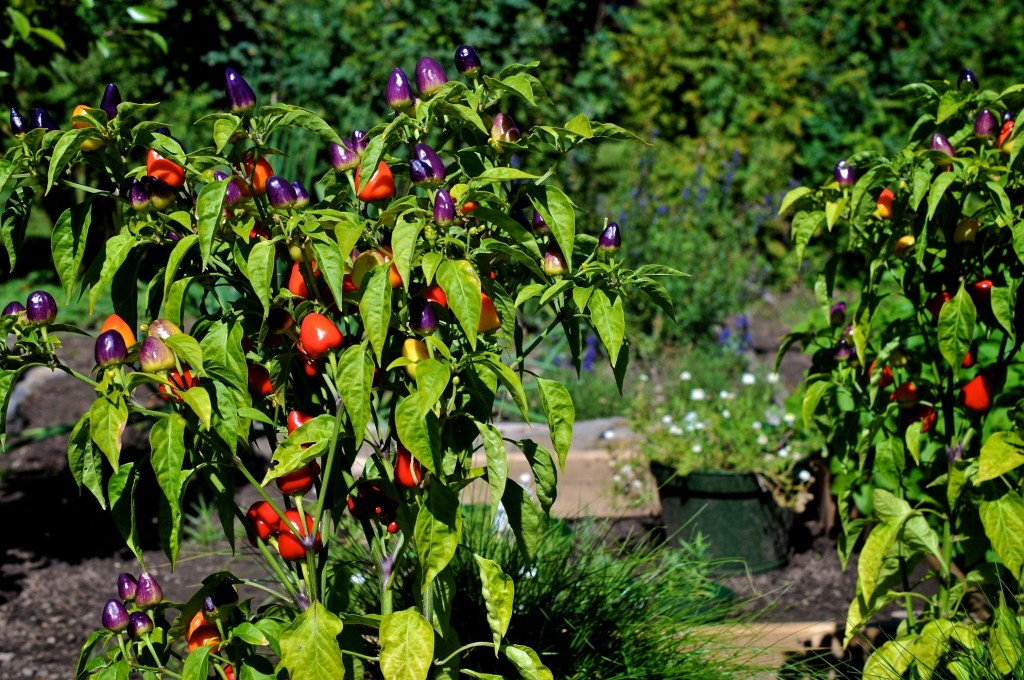 3 → I use container gardening to let certain specimens grow larger before planting out permanently or using in other ways. I let certain plants mature in pots, upsizing their container a few times over several months or even seasons. This accomplishes a few goals such as providing me with potted plants as material for the other points in this post and allows me to readily share grown specimens with family and friends.
4 → I use potted plants to create impromptu green displays. Of the many potted plants I have, there are always a few that are in peak shape which I use to make little instant potted garden arrangements. Gardens and plants are always evolving so I move the plants around in order to always highlight what is spectacular at the moment.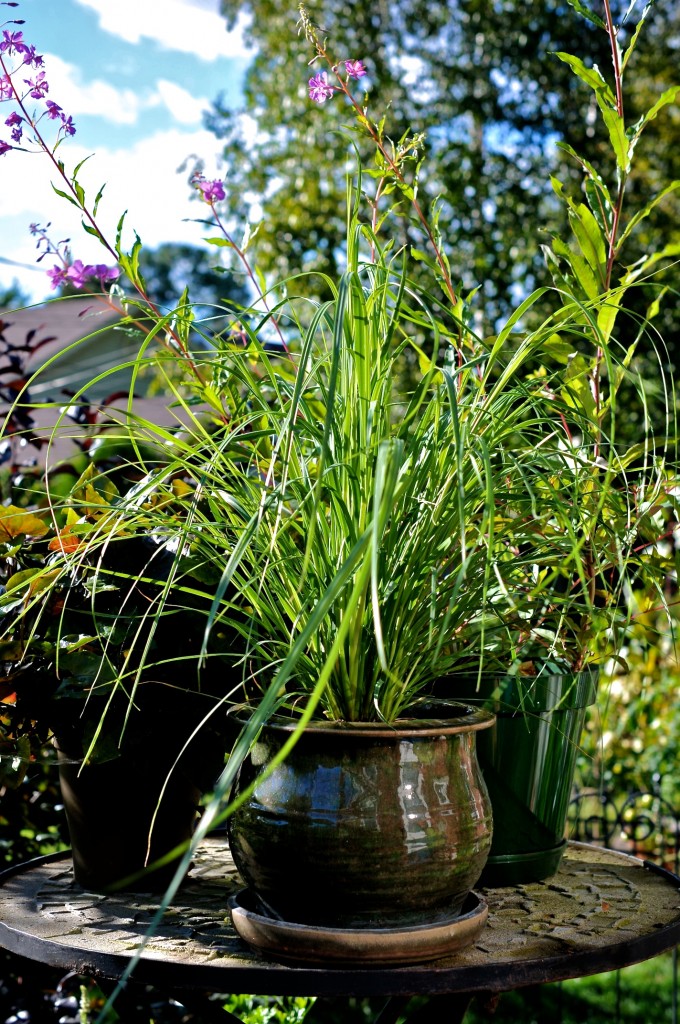 5 → I use potted plants to keep my tender perennials in a portable state so I can bring them inside for the winter. This is necessary if you wish to keep certain specimens when you live in a temperate climate. I have my lemon grass and pineapple sage ready to move inside.
6 → I use container gardening to manage plants that spread easily. I keep my 4 varieties of mints in large pots. The other advantage is that it makes harvesting easier by permitting me to bring the plant to the kitchen to prune and harvest near the sink.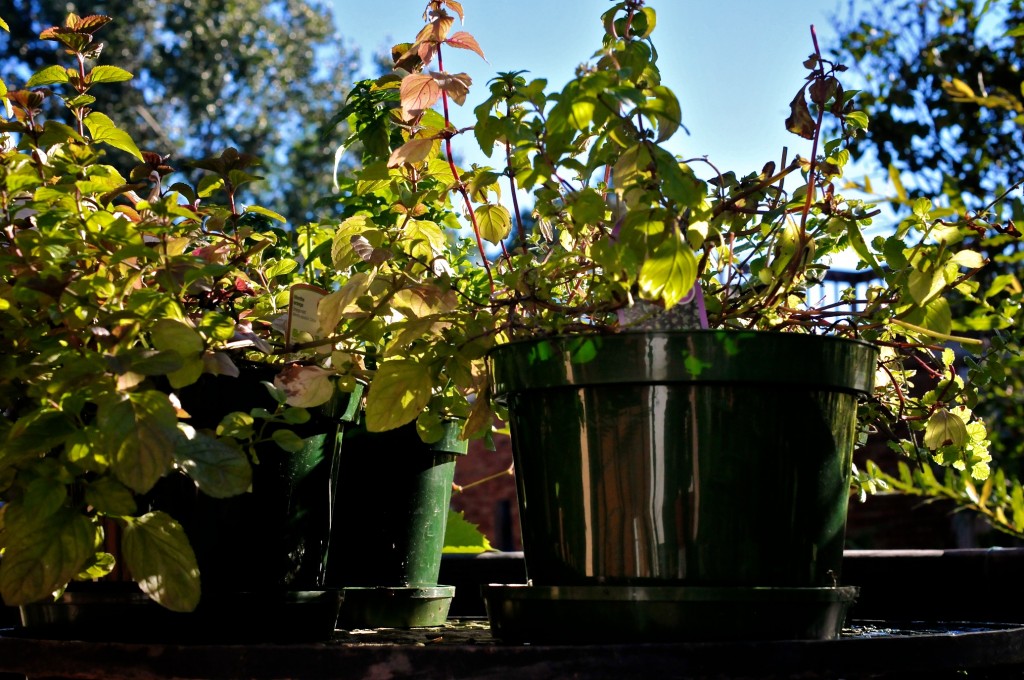 What crack-pot ideas!