I Wonder…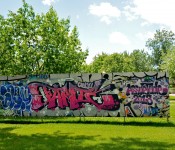 As I mentioned previously, I am enjoying this period of my life. It makes sense for someone who loves to think and play with ideas like lego blocks.
What I mean is that I have been able to bring more balance to my life in the last few years which affords me more time to pursue my projects, my thinking, my experimenting, my meditation, my introspection.
What's more, with decades of experience and learning, I have much fodder to process through my mind and more ways to process this fodder.
I wonder if other introspective people are appreciating becoming older as much as I do.