Synergy Works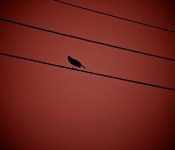 I have read several blog posts on how to get more exposure on social media, but very few of them resonated with me.
Some bloggers talk of all sorts of points in these posts, but one thing sticks out about most of them. They all forget the 'social' in social media.
Here is my point of view. I hope you read it, like it, make a comment and/or share it.
Read what others are saying – it can give you a glimpse of what they are about, what interests them, or how they think.
If you like someone's work, then give them a 'like'. It is nice to let people know you appreciate their point or that you share their view.
Adding your own opinion on a particular subject is also welcome. Leave a comment – make it a constructive one.
And if you think others would also enjoy what you just read, then share it.
At the end of the day we are all connected. Go ahead – put yourself out there because synergy works.