Are You Ready for Spring?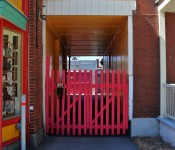 I can't explain the feeling I get every spring. It's a really good feeling.
Perhaps I am part bear and respond to the call that awakens those in hibernation.
I experience something like an uplifting wave that spreads throughout my thoughts, my plans, my mood, my energy.
It's time to leave the lair.