Horoscopes: 17 Feb to 23 Feb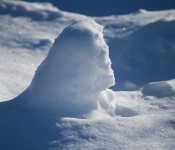 Weekly horoscopes in short, symbolic form.
Aries  [21 MAR - 20 APR]
Don't call it "laundry day" because you actually do many other things while laundry is being done. Your appliances are doing the laundry.
Taurus  [21 APR - 21 MAY]
It hides in your smile. It hides in your wink. It hides in your touch. It may be hiding, but you have lots of it.
Gemini  [22 MAY - 21 JUN]
Here is a quick question for you: are you there yet? Don't be left behind.
Cancer  [22 JUN - 22 JUL]
It does not always have to be explicitly stated. In this case, stating it explicitly does not make it any more real, tangible or actionable.
Leo  [23 JUL - 22 AUG]
It's just a little sprinkling of adversity. You will quickly think up something that makes everything better.
Virgo  [23 AUG - 23 SEP]
Have you been afraid of something lately? Let's explore that, just between us. What has you afraid?
Libra  [24 SEP - 23 OCT]
Is your idea fully formed? It's fine if it isn't yet because it will blossom with a little bit more time.
Scorpion  [24 OCT - 22 NOV]
Is it worth a telephone call? Will a conversation make a difference? These questions may guide you.
Sagittarius  [23 NOV - 21 DEC]
Your energy touches those around you. It's fun when you are in a giggly mood like you have been these past few days.
Capricorn  [22 DEC - 20 JAN]
It's a moment that requires you to wing it. But a little improvisation ends up shifting things around nicely and you like the end results. Wing it.
Aquarius  [21 JAN - 19 FEB]
Holding off on making a decision because you don't yet have all the information is not being indecisive. Good decisions require consideration of all relevant information.
Pisces [20 FEB - 20 MAR]
Have you looked around recently? What are the first three things you notice? Tell me about that second thing you noticed.