Horoscopes: 10 Feb to 16 Feb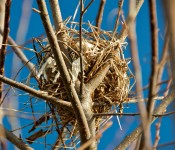 Weekly horoscopes in short, symbolic form.
Aries  [21 MAR - 20 APR]
You will see a cloud that will remind you of something. You will not miss this because it will be like a giant message written in the clouds.
Taurus  [21 APR - 21 MAY]
You need to shake your sense of humour to get the crumbs and wrinkles out. Shake it very hard. Isn't that better?
Gemini  [22 MAY - 21 JUN]
What is your aim? There is always an aim behind all throws and I was simply wanting to hear you put into words this notion because you are squinting a lot.
Cancer  [22 JUN - 22 JUL]
Pour yourself a glass of water and drink half of it right now. The other half can sit there for just a little bit longer. When you go back to drink it, you will get a special thought.
Leo  [23 JUL - 22 AUG]
Did you take a picture of what is happening? Don't miss your opportunity. You need a picture of what is happening.
Virgo  [23 AUG - 23 SEP]
Is your watch a little bit late or early? Is that a deliberate strategy or is that an overlooked detail?
Libra  [24 SEP - 23 OCT]
Sometimes, you wonder if you are listening to the wrong channel but you are not. Take it as it comes. Enjoy the show.
Scorpion  [24 OCT - 22 NOV]
Oh, but the world is different than when you were a kid. You must stop comparing everything to your youth.
Sagittarius  [23 NOV - 21 DEC]
You do understand more than you let on. This can work to your advantage at times, but at other times, it does not.
Capricorn  [22 DEC - 20 JAN]
Take a deep breath. And take another deep breath. What has you all wound up? OK; take another deep breath and start again.
Aquarius  [21 JAN - 19 FEB]
Do you remember that feeling of finding a toy in the cereal box? Little things can bring big smiles. Pay attention to the little things.
Pisces [20 FEB - 20 MAR]
What about a tickle session? Why don't you want to have one? Really?