A Sitting Duck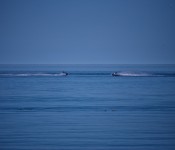 Have you ever felt like a sitting duck because of something you have said or done?
I am sure you have. It happens to all of us at one time or another.
We don't always handle every situation perfectly. Plus, there is unpredictability everywhere, even in our behaviour at times. It's no surprise that once in a while, we end up putting ourselves in harm's way.
The best way to avoid any repercussions is to quickly regroup and move on.