A Good Chunk of Time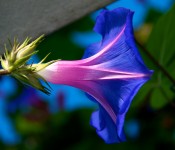 Could two years be considered a good chunk of time?
Let's see… That's 104 weeks. Or, if you slice-and-dice it differently, that's 730 days.
Yeah… that's getting good and chunky.
Am I right?
[Today is CASLworks' 2 year anniversary.]
Stéfan is a writer, doctor, medical communication consultant, gardener, photographer and a doodler. In addition to contributing posts, Stéfan is also a co-creator and editor of CASLworks.
Stéfan