Horoscopes: 20 Jan to 26 Jan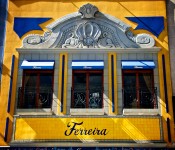 Weekly horoscopes in short, symbolic form.
Aries  [21 MAR - 20 APR]
Take a very deep breath – hold it – and let go along with all the worries you are feeling at the moment. Now; your worries have safely floated away so forget about them.
Taurus  [21 APR - 21 MAY]
Sometimes, all you need is to listen to the birds. What have they been saying to you lately?
Gemini  [22 MAY - 21 JUN]
Are you ready to roll the dice? First make a wish while realizing that your chances increases as the size of your wish decreases. If the roll of the dice gives you an even number, your wish will come true.
Cancer  [22 JUN - 22 JUL]
It's the first quarter of the moon and you understand this statement more than other signs. The moon continues its dance and you understand the choreography.
Leo  [23 JUL - 22 AUG]
When the elevator doors close, make sure you are standing on the south portion of the elevator. That's were a whiff of perfume will tickle your imagination.
Virgo  [23 AUG - 23 SEP]
You need to listen to that little voice within you. That little voice within you always advises you well.
Libra  [24 SEP - 23 OCT]
It's time for a bit of visualization. Picture it in your mind, and you will get closer to it.
Scorpion  [24 OCT - 22 NOV]
Why are you barking? No; don't deny it. I saw you barking. Why?
Sagittarius  [23 NOV - 21 DEC]
You need to start counting again. Begin anywhere you want, but start counting again.
Capricorn  [22 DEC - 20 JAN]
Relief is upon you and it feels delightful. Spend some time wallowing in this relief.
Aquarius  [21 JAN - 19 FEB]
It's not the end of the world if you feel a bit under the weather. Have a glass of water and trust your body to bounce back.
Pisces [20 FEB - 20 MAR]
What are the lyrics to that song you like so much? OK; do you see the meaning of me pointing this out right now?