Making Tracks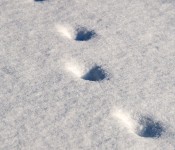 You might think I'm hibernating… given the snow and the cold, but I'm not.
I keep talking about my projects, and my projects within projects – but it's so true that I throw myself into them and get swallowed up by them… in a good way, of course.
But the good news is that I'm making tracks.
Yep, I'm making tracks.