Horoscopes: 13 Jan to 19 Jan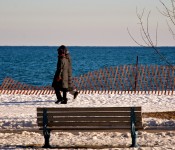 Weekly horoscopes in short, symbolic form.
Aries  [21 MAR - 20 APR]
What should you do… slow down or speed up? It's about your pace this week and you must give it some thought.
Taurus  [21 APR - 21 MAY]
There is a cobweb forming in that far corner. Do you see it? It's there for a reason, a reason that will come to your mind in a minute.
Gemini  [22 MAY - 21 JUN]
It's always nicer when certain words come from family members. Listen carefully and you will hear certain words from your family. It will be nice.
Cancer  [22 JUN - 22 JUL]
You need a blend. Yes; a blend of the two. It's not one or the other, it's a blend.
Leo  [23 JUL - 22 AUG]
You need to have a look at this issue of yours in a particular way: close-up. Take measures to resolve this issue after having this close-up look. It will work.
Virgo  [23 AUG - 23 SEP]
Precipitation can make the solution clear. Stir the solution to speed up the precipitation. It will become clear.
Libra  [24 SEP - 23 OCT]
During challenges, the strong become beacons. This week, you will shine like a beacon.
Scorpion  [24 OCT - 22 NOV]
Like ocean waves that constantly change in intensity over time, so does your mood. Just go with the flow. Recognize the changes; then ride the waves.
Sagittarius  [23 NOV - 21 DEC]
Emotionally speaking, you are on a very good stretch. Now, don't worry about how long it's going to last… because it will last a very long time. You are on a very good stretch.
Capricorn  [22 DEC - 20 JAN]
We all would like breakthroughs but they don't come all the time. But in your case, it's coming. A large breakthrough is upon you. Do you feel the tingling?
Aquarius  [21 JAN - 19 FEB]
Set your feelings adrift. That's it, let them be. I want you to set your feelings adrift a few times this week. It will be worth it.
Pisces [20 FEB - 20 MAR]
For this one time, allow yourself. But, most importantly, don't make a habit out of it. For this one time only, allow yourself.