Horoscopes: 6 Jan to 12 Jan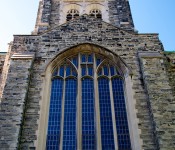 Weekly horoscopes in short, symbolic form.
Aries  [21 MAR - 20 APR]
You need a push. In fact, you need a big push. Reach out to that friend of yours that knows how to push you in the right direction. Reach out.
Taurus  [21 APR - 21 MAY]
It's time to get back to your plan. Verify if the steps you outlined are still necessary. Sometimes, the need for certain steps can change over time.
Gemini  [22 MAY - 21 JUN]
You would benefit from focussing more on healthy options and you know exactly what I am suggesting. You will be pleased with shifting your focus.
Cancer  [22 JUN - 22 JUL]
Speaking up is a good thing. Speaking up in an empathic manner is a great thing. You do have something to say and how you will say it will increase the impact of your words.
Leo  [23 JUL - 22 AUG]
You have great ideas. One of your ideas this week is going to be golden. Make sure you write down some of the details surrounding it so you don't forget them.
Virgo  [23 AUG - 23 SEP]
You will read an article in a paper or magazine and this will set off a chain reaction that will end with a telephone call and a smile on your face.
Libra  [24 SEP - 23 OCT]
Counterbalancing your intentions with a touch of reality will serve you well. Intentions flourish when reality permits it.
Scorpion  [24 OCT - 22 NOV]
It may feel like a dream but you are fully awake. It only feels like a dream because of the mood lighting you find yourself in. Turn the ceiling light on.
Sagittarius  [23 NOV - 21 DEC]
Did you want one or a pair? Certain things only come in pairs… like a pair of glasses or a pair of pants. Are you still considering wanting one?
Capricorn  [22 DEC - 20 JAN]
Take a stroll and think about it. Clarity will come when you reach the second half of your walk. A stroll is a perfect time to think about it.
Aquarius  [21 JAN - 19 FEB]
Do you need hot water or cold water? You are right… it depends on the purpose. And the purpose of your need is what?
Pisces [20 FEB - 20 MAR]
Slow down a bit. Certain turns require us to slow down and this would apply to you right now. Slow down a bit.