No Resolutions?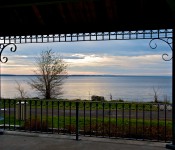 I'm saying it – don't make resolutions. Let me tell you why.
Have you ever made resolutions that genuinely changed anything? Oh, be honest.
If you do recall making such a resolution, I'll bet you 100 dollars that I know exactly why.
It was because you had a plan. Yep – that's it. Without plans, resolutions simply remain fluffy wishes. You might as well close your eyes and tap your shoes together.
You need a plan for things to change.
So this year, don't make resolutions – make a plan.
Stéfan is a writer, doctor, medical communication consultant, gardener, photographer and a doodler. In addition to contributing posts, Stéfan is also a co-creator and editor of CASLworks.
Stéfan