Illusions and Dreams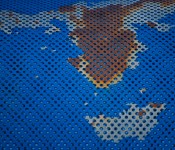 What if everything that surrounds us were only illusions?
Sometimes I think life is a creation of illusions and dreams.
I have heard people say that we can be anything we want to be; but wouldn't that be an illusion too?
Life is only an illusion – take a chance and be all you can be.
Illusion is the first of all pleasures. ~Voltaire