My Week on Instagram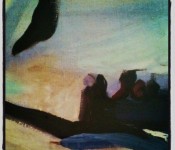 I never thought I would have so much fun taking photos with my phone.
It feels as if creativity comes alive and everything is already framed, ready for me to capture.
I have seen some very creative people using Instragram. It's fun.
Often, the quality of the camera lens behind the photos of a creative mind doesn't really matter. What matters is the creative mind behind the camera lens.
The next time your creativity comes to you, take your phone, click away. Creativity comes in all forms.