Horoscopes: 11 Nov to 17 Nov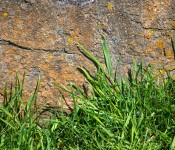 Weekly horoscopes in short and pointed form.
Aries  [21 MAR - 20 APR]
Take a moment to think about that special person. Now, think of something you can do that is kind. That's a good one – go do it.
Taurus  [21 APR - 21 MAY]
You do know how to relax, it's just that you chose to do it infrequently. Stop yourself a little more these days and relax a bit. It will do you good.
Gemini  [22 MAY - 21 JUN]
Life goes on, in one way or another. Even after the winds of change ruffle your hair, life goes on. Be grateful.
Cancer  [22 JUN - 22 JUL]
Imagine you have a handfull of jelly-beans. You pick one randomly. Guess what colour it would be? Now, pay attention to the next thought that comes to mind.
Leo  [23 JUL - 22 AUG]
Have you changed that filter recently? If you have to ask me which filter, it means you have a few of them you should think about.
Virgo  [23 AUG - 23 SEP]
Turn the page. Don't linger on the last paragraph of the page, finish with it already and turn the page. Yes, I said turn the page.
Libra  [24 SEP - 23 OCT]
Compared to many, you are well-travelled. Go deep into your worldly memories to think of one of those worldly lessons from years ago. You seem to have forgotten one.
Scorpion  [24 OCT - 22 NOV]
The solution is found in circles, curves, or spirals. Don't think too straight. Loop it from time to time.
Sagittarius  [23 NOV - 21 DEC]
You should be proud. That is a great accomplishment and you really should be proud. Enjoy this feeling.
Capricorn  [22 DEC - 20 JAN]
There is something about the vegetation around you that you notice. Go inspect. Go find out.
Aquarius  [21 JAN - 19 FEB]
It is time to increase your activity. You know what I'm saying is right. Increase your activity.
Pisces [20 FEB - 20 MAR]
I know what you need! You need a bowl of soup – a good bowl of soup. Sometimes, a bowl of soup makes things right.