Horoscopes: 4 NOV to 10 NOV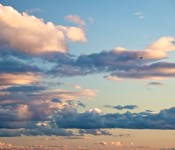 Weekly horoscopes in short and pointed form.
Aries  [21 MAR - 20 APR]
Your handwriting may be unsteady. Shake your hand and try using a different pen. You need legibility these days.
Taurus  [21 APR - 21 MAY]
Messages rarely come in neatly folded little papers like they did in grade school. Open your eyes and pay attention.
Gemini  [22 MAY - 21 JUN]
You need to load up on positivity. Get a tank-ful of it and restart your positive thinking engine. You can – you really can.
Cancer  [22 JUN - 22 JUL]
You keep thinking of that person for a reason. Make sure you figure out this reason before you make any move.
Leo  [23 JUL - 22 AUG]
Getting a bit of distance from a problem can sometimes help you see things more clearly. Put that issue away for a little while.
Virgo  [23 AUG - 23 SEP]
It's all about fairness these days. You have the power to make things even and this is good. Do your part.
Libra  [24 SEP - 23 OCT]
Having to do revisions does not mean you have not done a good job. It simply means that you are learning and improving. Keep it up.
Scorpion  [24 OCT - 22 NOV]
It's great to have a favourite colour, but it's not wise to chose this colour for everything. Mix it up a bit.
Sagittarius  [23 NOV - 21 DEC]
Are you thinking too much? Try feeling your way through this issue rather than thinking it through.
Capricorn  [22 DEC - 20 JAN]
You may think that you are hungry but you are simply thirsty. It's still a need but do respond to it more appropriately.
Aquarius  [21 JAN - 19 FEB]
You had a great idea yesterday. Don't you remember? See – that's a sign that you need to write it down so you can make sure it comes true.
Pisces [20 FEB - 20 MAR]
There are often three options and not two as we first think. It may be worth delaying your decision to make sure you consider the third option.