Interlude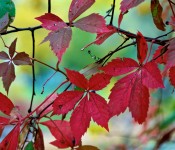 I have always liked interludes.
I first encountered interludes when I watched television as a child. Back then, during television shows, there were "interludes" in addition to commercials. These interludes were short videos accompanied by music and were advertising-free. They were better than commercials.
Evidently, that was decades ago. Today, there are only commercials and no interludes. Everything is so commercial these days.
But, I am still able to create my own little interludes nowadays by escaping into nature. That's one of the rare places not yet invaded by commercials.