I Have a Confession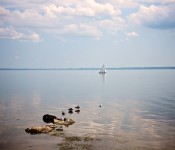 I have a confession to make.
I am the one who put the pro in procrastination. Yes I did.
You see, I am in the middle of many projects and I don't seem to get to the end of any. I get very close but, as I often do, I think I am procrastinating too much.
But then, I remind myself that I actually have been very busy and productive. Don't procrastinators do little?
After some thought, I realized that in fact, this productivity mindset has me concentrating on project phases that are running smoothly and making me productive. The reason I feel like I am procrastinating is because most projects need a few last steps, some of which require me to slow down and change my mindset for a bit. I guess I am simply riding my productivity mindset for the moment.
Perhaps I should reframe my initial comment… I am the one who put the pro in productivity.
Now, I must get going on those last project phases.