Unblocking Creativity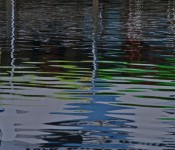 Unblocking creativity is a creative process in itself. You can get motivated and boost the creativity you lack.
The easiest way to trigger creativity is to read, observe and study work created by other like-minded people.
You can also review the creative work you have done in the past.
Take the time to respond to some of the comments left behind on your blog and be inspired by them.
Be aware of people's feelings and emotions because they can also trigger creativity within you.