The End of Dreams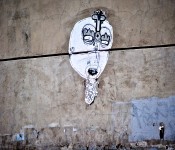 Lately, I don't remember my dreams. As a matter of fact, I am not really sure if I am still dreaming at all.
I used to dream so much that sometimes I even wrote my dreams down on a peace of paper in order to remember them forever. The fact that I am no longer dreaming worries me a lot.
Everybody should be able to have dreams because dreams are what make the world flourish.
Until I find them, I will continue to look for my dreams. But my message to you is to keep on dreaming and never give them up.