A Simple Life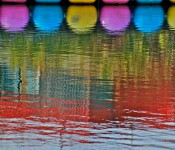 By Carlos.
I often hear people talk about success and how to achieve it.
Clearly, a successful life is what we all want.
Now, what makes one individual successful is not necessarily the same for everyone.
For some, it could be having a great career and to be recognized as an achiever in life. But others prefer to create a life filled with inspiration and to enjoy the simple things in life.
I say live life the best you can and the fortune of success will come.
(click to enlarge)