Facebook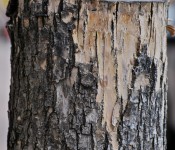 By Carlos.
Like most of us, I also have a Facebook account. I mostly use it to keep in touch with family back home.
I have also re-connected with some good friends, giving us the opportunity to share what we have been up to since we last met.
What I find interesting is that they all seem to be having a wonderful life filled with success and happiness.
The pictures they share are full of joy which is a sign of an extraordinary life.
If reality was exactly like the image we project on Facebook, we would live in a perfect world.
But again, isn't life what we make of it? or perhaps how we would want it to be like?
Nothing wrong with that! Keep posting, keep talking, keep sharing.
(click to enlarge)