A New Dweller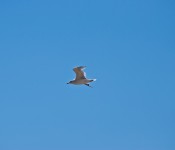 By Carlos.
A while ago, I wrote Enchanted, a post about an older lady in my Toronto neighbourhood.
Since then, I moved to a house in Montreal previously own by an older lady.
I'm not sure if life is trying to tell me something, or perhaps I'm reading too much into it.
But I am very lucky to have this house; someone else already had a life within these walls. It's my turn now. My family will have a life within these walls.
I don't know what the future brings, but one day this house will belong to someone else. After all, we are just dwellers Passing Through.
(click to enlarge)